Jewellery Repairs
Andrews offer a fast and efficient service and all jewellery repairs are undertaken by experienced craftsmen, at a realistic price. Across the years we have built a reputation for quality which has won them the respect and regard of their many customers.
---
Remodelled Jewellery
Andrews can also remodel items such as rings and reset stones.
A large proportion of such work is carried out in house.
Insurance work also undertaken.
Jewellery Items
We have a substantial range of rings, brooches, chains, pendants, earrings, beads and pearls held in stock.
Watches
A full range of watch batteries for all makes are held in stock.
A fast efficient reseal & pressure testing service is available for water resistent watches.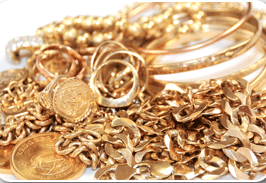 We Purchase Broken or Unwanted Gold and Silver
Top Prices Paid! Tel: 01702 292 472
One of Southends oldest family run business has built up a great reputation for hand-made bespoke jewellery, quality service and excellent value.
AV & BV Andrews, of West Road, Shoeburyness, has been in the business for more than 50 years, having been set up by the current owners father at the end of World War II. Bryan Andrews is still keeping the business very much a family one, with the help of his son, Martin and his wife Pang. They, along with assistant Maria, offer a personal service to customers, which exceeds that offered by some larger chains.